Current LifeGroups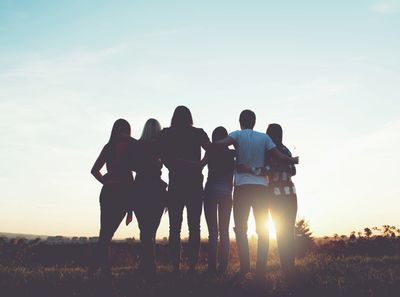 All Aboard
Leaders: Keith and Joy Kirk.
LifeGroup Description: Mature Adults
This LifeGroup meets on the 2nd and 4th Monday evenings at 7pm
For more information about this LifeGroup call 721-8787
All Things New
Leaders: Rick and Mary Lou Just
LifeGroup Description: For those who are new to Asbury Church, new to the Christian faith, or new to the idea of meeting together in a small informal setting.
This LifeGroup meets on the 2nd and 4th Sunday evenings at 5:30pm
For more information about this LifeGroup call 942-1491
Bunch of Believers (BOB)
Leaders are Gordon and Bonnie Dexter
LifeGroup Description: Any born-again believer who desires Christian fellowship and support
This LifeGroup meets on the 1st and 3rd Sunday evenings at 6:15pm
For more information about this LifeGroup call 250-6313
Journey
Leaders: Stan & Ernestine Russell & Lawrence and Jacque Perkins
LifeGroup Description: Open to all who seek to grow in their walk with Jesus and who desire Christian fellowship and support.
This LifeGroup meets on the 1st and 3rd Sunday evenings at 5:30pm
For more information about this LifeGroup call 260-5015
Lover's of God
Leaders: Greg and Patty Morris
LifeGroup Description: 40+ Married, Single, Widowed or Divorced
This LifeGroup meets on the 2nd and 4th Tuesday evenings at 6pm
For more information about this LifeGroup call 258-7366 or 258-7236
Renewal
Leaders: Kristin Dahm & Kayla Doyle
LifeGroup Description: Renewal LifeGroup is a group of couples ranging in age from 24-45, who like to build connections and grow deeper in their relationships with God and each other. This group does various studies and values everyone's deep and honest discussion on a variety of topics. We have developed strong and lasting friendships within this group and all share a love of laughter and snacks! Childcare is available at our meetings
This LifeGroup meets the 1st and 3rd Fridays of each month in Room B-111 at the Church from 6:30-8pm. We try also to do one group activity each month outside of the formal meeting.
For more information about this LifeGroup, contact Kristin (316-841-4111 or kjdahm7@gmail.com).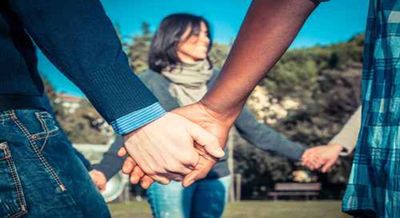 Temple Upkeep (TUK)
Leaders: Pastor Kane and Leslie McEntire
LifeGroup Description: This new LifeGroup is focused on living a holy life and healthy lifestyle, with a focus on accountability.
This LIfegroup does a majority of our connection via a Private Facebook Group for the members where we share prayer requests, scripture, and healthy lifestyle articles and encouragement. We also meet one Sunday afternoon a month after church for lunch at a restaurant in the Wichita area that primarily serves healthy meal options, which will also mean the group is kid-friendly. All ages are welcome!
For more information about this LifeGroup, contact Pastor Kane (316-942-1491 or kane.mcentire@asburychurch.org).